Master Batch
H > 제품소개 >

Master Batch
IDP Master Batch
Inherenty Static Dissipative masterbatch

Hygroscopic : up to 3.5 moisture

Pre-drying is a must/Forced air desiccant type drier required

Lower than -30℃ dew point condition

70-75 ℃/4-6 hrs or 55-60 ℃/overnight

Dried IDP MB pellets can quickly absorb moisture back from air on host resin

Check the IDP MB moisture level before processing
-0.01% Best
-0.03% Can be Processed
-0.10% Extreme Surface Defects
-0.15% Foa
Star-Rite
S-1110
Star-Rite
S-1120
Star-Rite
S-1150L
Star-Rite
S-1150
Star-Rite
S-1180
Star-Rite
S-1117
MFI@190℃/2.16KG
(g/10min)
8
5
7.5
7
5
31
Specific Gravity
1.16
1.18
1.17
1.19
1.20
1.20
Refractive Index
1.52
1.53
1.53
1.54
1.54
1.52
Melting Point by DSC(℃)
137
138
140
150
151
154
Hardness(Shore A)
70
73
76
75
70
70
Surface Resistivity
(ohms/sq)
2.E+08
2.E+08
4.E+08
3.E+08
4.E+08
1.E+09
Volume Resistivity
(ohm-cm)
9.E+07
8.E+07
3.E+07
1.E+08
9.E+07
1.E+09
Adapted Thermoplastic Resins
PE, POE, EVA
PP
PS, HIPS, ABS
PS, HIPS, ABS
PMMA, MS
Flexible PVC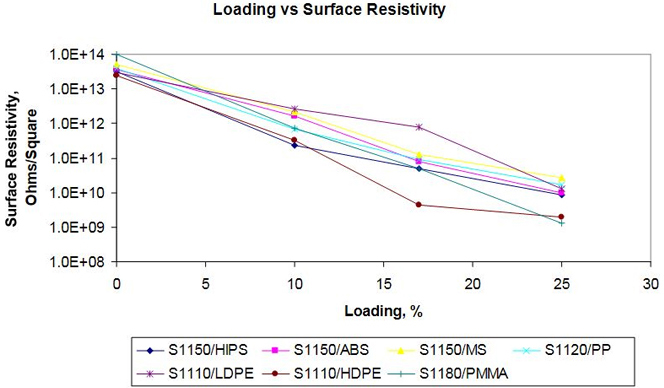 UV MasterBatch
Polyester and polyether based TPU are sensitive to UV radiation; the latter being less resistant. For some Estane® product, we add various kinds of UV additives into the polymer during production in order to improve UV resistant but for some application like shoe industry, UV resistance is more critical so UV master batch is widely used.
Exposure time
TPU
TPU+UV M/B
3% UV M/B
5% UV M/B
0 Hour
1.6
1.7
1.7
24 Hour
26.9
3.5
3.2
48 Hour
33.3
5.2
4.9
72 Hour
36.3
7.9
6.2
96 Hour
40.3
9.7
7.1
120 Hour
42.5
14.1
11.9

Color Master Batch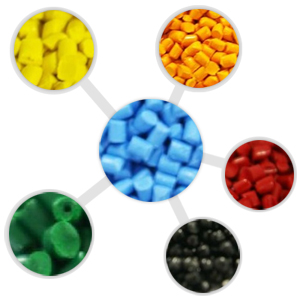 The Nextech materials manufactures based on orders and supplies diverse color masterbatch.
Color masterbatch is produced in granule and dry blend form and we have supplied the most suitable goods to customers by our innovative chemical know-how and technological strength
Applications : automotive, accessory, packaging construction, household, fibers, sports and leisure and many other sectors.
When choosing our Color masterbatch, customers can count on comprehensive technical advice concerning products and end applications as well as excellent marketing support.
our well-trained sales personnel, technicians and expert colorists will provide you with the best masterbatch solution for your demands!
All marks are owned by The Lubrizol Corporation.